One of the center's main objectives is promoting research on spirituality and the human spirit from a multi-disciplinary perspective, as well as applied research studies in a variety of fields, which help translate academic knowledge into practice.
Various research projects are currently underway in the center. Among them are the following:
The Center's Research Staff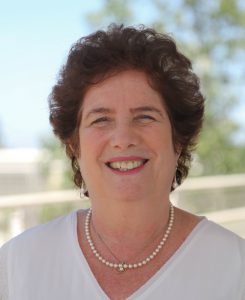 Prof. Ofra Mayseless A professor of developmental psychology at the University of Haifa and a clinical psychologist. She has previously served as dean of the Faculty of Education and head of Pedagogical Affairs in the Ministry of Education. Formerly, she studied close relationships (romantic relationships, friendships, and especially parent-child relations) through the lens of attachment theory, focusing on the socio-cultural Israeli context and the transition to adulthood in Israel. She has also examined the motivational system involved in acts of caring, as featured in her book The Caring Motivation (Oxford University Press, 2016). She has published approximately 100 articles, chapters and books in a variety of publications platforms.
in the past decade and a half she has focused on the spiritual aspect of human development and the search for meaning. She is a co-founder of the Israeli Conference for the Study of Contemporary Spiritualities and of the Integrative Psychotherapy: Body-Mind-Spirit MA program at the University of Haifa. Recently, along with others, she has founded the multi-university Center for the Study of the Human Spirit.
Email: ofram@edu.haifa.ac.il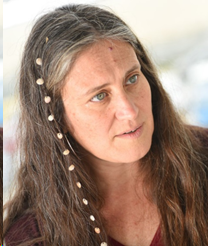 Prof. Aviva Berkovich-Ohana Faculty member in the Faculty of Education and Edmond J. Safra Brain Research Center at the University of Haifa. Head of the University of Haifa Neuroimaging Forum. Her research focuses on the effects of meditation on the brain and on consciousness, specifically the autobiographical and physical sense of self. She teaches mindfulness in the Division of Investigating Alternatives in Education (in the Department of Learning, Instruction and Teaching), which she also heads, and in the M.A specialization in Integrative Psychotherapy Body-Mind-Spirit (in the Department of Counseling and Human Development). Has been practicing various forms of meditation since 1995, is a meditation instructor in the Israel Insight Society, and leads retreats in Or Halev Center for Jewish Spirituality and Meditation.
Sample study: a neurophenomenological (combining neuroscience with in-depth interviews) study examining the experience of dissolving of sense of boundaries in meditation practitioners and its effects on social functioning.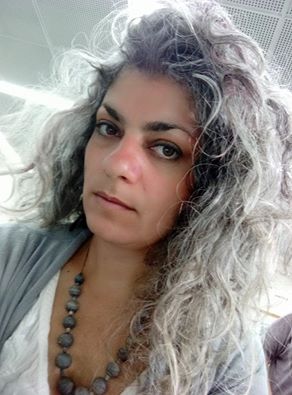 Prof. Marianna Ruah-Midbar Shapiro Head of the Department of Mysticism and Spirituality in Zefat Academic College, an accredited BA program she has founded. She is also a co-founder of other academic projects, such as The Israeli NRM Information Center (in Van Leer Jerusalem Institute), The Israeli Association for the Study of Religions, and the Israeli Conference for the Study of Contemporary Spiritualities. Dr. Ruah-Midbar Shapiro is one of the pioneers of the study of contemporary alternative spirituality in Israel, and has conducted critical studies on various intersections of spirituality with traditions and establishments, such as New Age and Judaism, alternative-spiritual healing and post-modernism, the state and "cults", and more.
She lives in Ra'anana, is married and a mother of two sweet daughters.
Sample studies: The Israeli Hypnosis Law and its effects on the field of spiritual-alternative therapies; The image of Lilith in contemporary feminist spirituality from a Jungian perspective; A Freudian analysis of the traditional Jewish tale of King David and the groundwater; The role of language in spiritual-alternative therapies; Conceptualization of positive peak experiences.
Email: m.ruahmidbar@gmail.com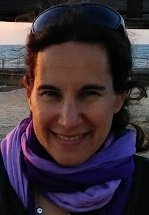 Dr. Shiri Lavy Faculty member at the Department for Leadership and Policy in Education at the University of Haifa. Her research, which is conducted primarily from a positive psychology perspective, focuses on relationships, character strengths and their development, and sense of meaning. In recent years, she has studied the above topics mostly among teachers and education organizations.
Dr. Lavy's work has been published in leading journals covering positive psychology, organizational psychology, and education. She is currently co-editor of the Journal of Happiness Studies, a member of the IPPA Education Division Steering Committee, and served as chair of the first Positive Education Preconference of the division in Budapest in 2018.
Sample studies: A study on fostering development of character strengths in schools; A study on the effects of teachers' sense of meaning on their relationship with their students and their satisfaction.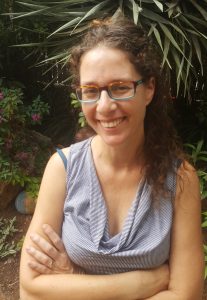 Dr. Keren Tzarfaty Co-founder of the Hakomi Institute of Israel for dynamic psychotherapy based on mindfulness and the body, and director of clinical training and cooperation in MAPS Israel (Multidisciplinary Association for Psychedelic Studies) Multidisciplinary Association for Psychedelic Studies
She is the founder of the Israeli Group for Psychedelic Studies and is a clinical investigator in a study examining the effects of MDMA-based therapy on victims of trauma. Her therapeutic approach offers an integrative model of healing and growth and is grounded in western psychological approaches, Shamanistic approaches and Eastern spiritual traditions.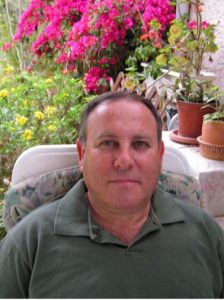 Prof. Oded Maimon Oracle chair professor at Tel-Aviv University, previously at MIT. He has published ten international, award-winning books on the algorithms of artificial intelligence, and two books on consciousness (most recently, What is Consciousness [2018], which he co-edited). He has supervised over a hundred graduate students (both MA and PhD), some of whom are now professors in Israel and abroad, or hold leading positions in the high-tech industry. In 2018, Oded developed and taught a graduate course in Tel-Aviv University on life in the near future (part of the Digital Living 2030 project with Stanford University), as well as a course on mathematics, spirituality and consciousness in Zefat Academic College. Both courses emphasized the cultivation of the human spirit in the complex reality we live in. Oded's current research develops the mathematics of consciousness, leading to a new kind of logic ("soft logic"), which allows for a language and modeling of internal processes alongside external ones. The goal is to develop and decipher the possibility of academic study of consciousness. His first article on the subject, "Axioms of Soft Logic", appeared in 2019.
In addition to his academic studies, Oded has also studied Hakomi, a psychosomatic therapy combining east and west. Also, apart from his formal studies, he has also had in-depth learning experiences on consciousness straight from the source, through encounters with Indian pundits (sages) while on sabbatical in Varanasi (as a professor at BHU), South American shamans, and a Kabbalistic rabbi; and through his experience as the skipper of a small sailboat crossing the ocean, carried by the wind from Boston to Israel.